Group wins $2,000,002 with lottery subscription!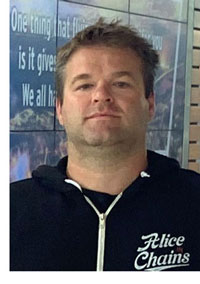 Levi Hodgson of Grandora, SK and ten of his friends have had a WESTERN MAX subscription together for over 7 years.
Hodgson was in disbelief recently when one of the group members called to tell him that they had hit the jackpot! The group matched 7 of 7 numbers to win $2 million on the September 4 WESTERN MAX draw.
"I just kept thinking, 'Is this really happening? Is this for real?" Hodgson said.
Hodgson plans to enjoy the financial stability the win provides and to use his share of the windfall to pay down debt.
With a lottery subscription, players are automatically entered into their desired number of draws and their tickets are checked for them.
The group's winning numbers were 27, 28, 30, 31, 33, 35 and 45.