Million-dollar win on misplaced Zing ticket!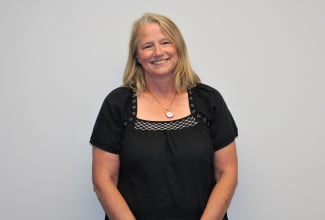 Eyebrow's Marion Bueckert thought she won big – but she didn't realize how big until she took her WESTERN MILLIONS ZING ticket to an in-store ticket checker.
"I saw all the zeros and I thought I'd won $100,000 – I guess a lot of people do that," she laughed. "When I realized, my hands started shaking. I didn't realize when I had scratched it that I'd won $1 million!"
Bueckert almost didn't bring home her windfall at all. The ticket was part of a $20 ZING PLAYER'S CHOICE MEGA PACK that she purchased from Sobey's Liquor at 1251 Main Street North in Moose Jaw all the way back in December. At the time, she intended to give it out as a Christmas gift. Instead, the pack wound up tossed, unscratched, in a drawer and forgotten until May when she came across the pack while looking for something else.
Bueckert said she plans to share her newfound wealth with her kids and use it to provide a financial cushion for her and her husband's farm.
"You know, it's just that…we can relax now," she sighed. "Now we don't have to worry if there's a crop failure."
Beyond that, Bueckert said some of the money might go toward a cabin, and she plans to give some of it to charity.