Travel Tips
Have you been traveling within Canada?
Have you purchased tickets on your holidays?
Now what? How will you check your tickets or claim any prizes won?

Tickets Purchased in the Prairies and Territories

Western Canada Lottery Corporation (WCLC) is responsible for lottery games in Alberta, Saskatchewan, Manitoba and the three Territories. If you buy a ticket from WCLC and win while still visiting the region, you can claim prizes up to $1,000 at any participating retailer in WCLC's region. See Claiming a Prize for information on how to claim prizes over $1,000 and merchandise prizes.

Tickets Purchased in Other Parts of Canada

Canada consists of five separate lottery jurisdictions and each region maintains their own Central Computer System. That means tickets purchased within one lottery region cannot be checked or paid in another lottery jurisdiction. This includes DAILY GRAND, LOTTO MAX and LOTTO 6/49 tickets, as well as all ZING (SCRATCH 'N WIN) tickets.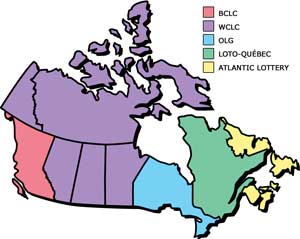 For winning numbers or other information on a ticket from another region, you can visit the other four lottery jurisdictions' websites:
British Columbia Lottery Corporation (BCLC)
Ontario Lottery and Gaming (OLG)
If you are visiting from another country, make sure to claim any prizes before you leave.
If you are heading out for a vacation and you don't want your inbox to fill up with emails, remember to edit your MVP Service profile to stop receiving notifications until your return. Simply login and uncheck the alert boxes. When you are back, log back into your account and update the alerts you wish to start receiving again!