Calgary woman scratches her way to $3 million prize!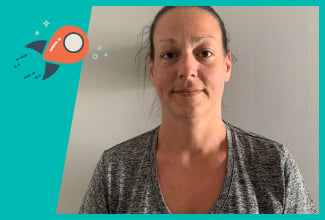 Catherine Doucette enjoys playing scratch tickets, but never more so than on February 5. While scratching her $3,000,000 PRESTIGE ticket at home, she realized that she had won the top $3 million prize!
"I was stunned, happy, estatic," she remembered. "I jumped up and down and was crying!"
Doucette purchased her $30 ticket at the Circle K at 1207 12 Ave SW in Calgary.
Thanks to her multi-million dollar prize, Doucette plans to make some big life changes. "First I'm going to retire. Then I'm going to purchase an income property in Mexico. And I'd also like to buy a motor home to travel," she said.