$1 million LOTTO 6/49 guaranteed prize win!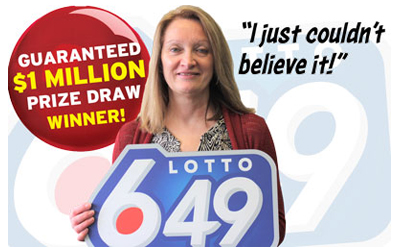 Brenda Scheller has been dreaming of a big LOTTO 6/49 win for almost 25 years. That dream came true on Saturday, March 3. The lucky East St. Paul resident was shocked to discover she'd won the $1 million guaranteed prize!
"I just couldn't believe it," she said. "I scanned the ticket once, then again and again, every time counting the zeros. I really couldn't believe I won $1 million!"
Scheller said her win will help her make another long-time dream come true.
"I'm going to retire early," she said. "With this, I can retire early and not have to worry about a thing."
The soon-to-be retiree said she hopes to help her kids with their student loans. She's also thinking about possible travel destinations.